Maine's beaches are the destination for many summer visitors to the State! One of the most family-centered beaches on Maine's coast is Old Orchard Beach. Palace Playland and the Pier are at the center of Old Orchard Beach.
Adjacent to Old Orchard Beach are the beaches of Ocean Park, Kinney Shores, Ferry Beach State Park, and Pine Point, which all together with Old Orchard make up Saco Bay. Saco Bay has 7 miles of wide sandy area to enjoy the sun, search for crabs or shells, build a sand castle, or play beach games. Kinney Shores is pet-friendly and allows leashed dogs during the day unleashed dogs in the evenings.
Fun for every member of the family!
Funtown/Splashtown, Saco
Aquaboggin Water Park, Saco
York's Wild Kingdom, York
Monkey Trunks (Climbing/Swinging), Old Orchard
Schooner Mini Golf, Saco
Martel's Mini Golf & Ice cream, Saco
Pirates Cove Mini Golf, Old Orchard Beach
If you are looking to play golf, try out our local public golf courses: Biddeford Saco Country Club and Deep Brook Gold Course are in Saco and Dunegrass Country Club is in Old Orchard.
Kittery Maine Outlets (+/- 40 minutes south on I95)
Maine Mall, South Portland
Freeport Maine Outlets including LL Bean (+/- 40 minutes north on I95)
Cinemagic and Saco Drive-In are both located in Saco. The Drive-In is one of the few remaining in operation in the Country!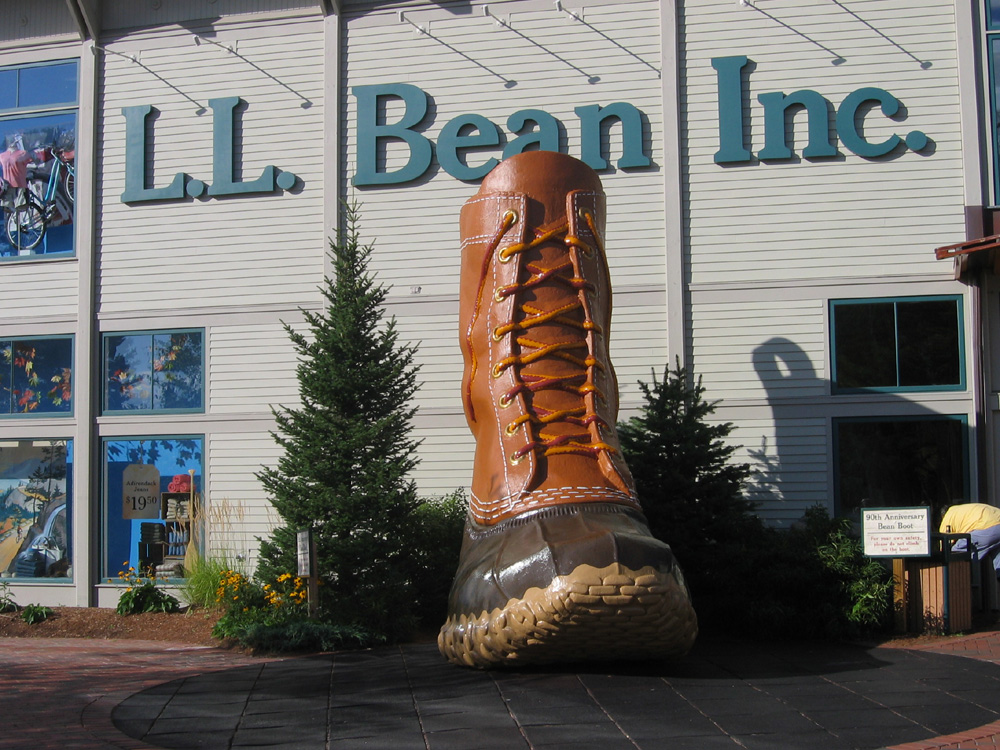 Old Orchard Beach has everything from fine dining to beach boardwalk favorites such as pizza and french fries; We like Rocco's Pizza and Pier Fries in OOB. Ocean Park hosts a small casual dining restaurant called Yellow Fin Restaurant; guests bring their own alcoholic beverages and (reservations are recommended). If you prefer not to eat your seafood in a restaurant, we recommend buying your lobster and clams precooked at Beach Lobster on Saco Avenue in Old Orchard or Bayley's Lobster in Saco. Tasty sandwiches at Tammy Lynn's can be found at the intersection of Union Avenue and West Grand Avenues in Old Orchard. Ocean views are plentiful at Joseph's by the Sea Restaurant or for live music at The Brunswick. In addition, fireworks on the beach (in front of The Brunswick) are held weekly in Old Orchard Beach.
In Saco, Seasalt Lobster is another place to get your seafood kick. Run of the Mill is a restaurant/microbrewery located in a historic mill on Saco Island is casual and has an outdoor deck with views of the Saco River. Cia Café is new to the area and the sandwiches are recommended.
Across the Saco River in Biddeford is Portland Pie (Pizza) and Banded Horn (microbrewery). Another microbrewery located in Saco is Barreled Souls.
Finally, If you don't mind a 25-minute drive North, the Old Port of Portland has acclaimed restaurants as well as cafés, microbrews, museums, sports teams, and shopping.
Sweet Treats
Fielder's Choice, Old Orchard
Garside's Ice cream, Saco
Dickenson's Candy, Old Orchard
Grocery Stores
The larger of the two grocery stores in the immediate area is Hannaford's, which is located in Saco.
There is also Landry's Shop N Save, located in Old Orchard Beach that has recently been expanded and now has a great selection of items!
Portland Headlight, Cape Elizabeth
Whale Watching, Portland
Hiking/Biking (Eastern Trail)