Looking to get away from the crowds, practice some social distancing, and enjoy a getaway in Maine? There's still plenty to see and do from outdoor adventures to spending more time with family from a Maine vacation rental.
Drive to Your Maine Vacation Rental and Virtually Check-In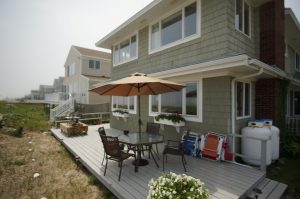 Whether you live in Maine or are coming from nearby, you can hop in your car and enjoy the ride. Soak up coastal beach views along the way and stop for some takeout. Once you've arrived, you can practice social distancing and save time by virtually checking-in. We'll let you know how to find your keys to your Maine vacation rental on your own so you can start relaxing right away.
Once you've arrived, you can practice social distancing and save time by virtually checking-in. We'll let you know how to find your keys to your Maine vacation rental on your own so you can start relaxing right away. Our properties have also been cleaned per CDC cleaning guidelines for disinfecting and COVID-19.
Score Deep Discounts
Social distancing and traveling during slow seasons means spring and early summer reduced rates. Score a deal on a Maine vacation rental big enough for your whole family. Ask about a rental with board games, grills, and large screen TVs to relax at the end of the day. Reduced rates and remote work also means you can stay for weeks or months without breaking your budget.
Enjoy the Views While You Work Remotely
Ask for a Maine vacation rental with beach views to make the most out of your time away. Reliable WiFi keeps you up and running so you can get your work done without missing out on the beauty of Maine. Working inside from a desk or kitchen table is always an option, but why not take your laptop and conference calls to the deck instead?
Hit the Beach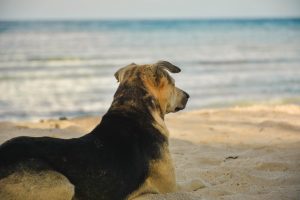 Hunkering down in a Maine vacation rental offers time away from the crowds. Spend the day catching up on work before closing the laptop and hitting the beach with your family. Check local hours in advance and then head for shell hunting, photo ops, and testing the water. A hot day requires a brisk walk alongside the Atlantic Ocean or Saco Bay.
If you're traveling with your dog, you can also try one of Maine's dog-friendly beaches that allow pups to enjoy some coastal playtime.
Enjoy a Hike
Maine's state parks and small local gems are full of hiking options. Head to York, Maine to Mount Agamenticus covering 10,000 acres. Park and trail are open year-round from dawn to dusk for plenty of time to explore spots like the Eastern Loop at 1,317 ft. Fore River Sanctuary.
Here are other places to spend a few hours hiking in Southern Maine:
Douglas Mountain – Head to the inland town of Sebago and hike to the summit to discover an old stone watchtower.
Scarborough Marsh Nature Trail – This flat and open hike features Maine's flora and fauna with tall seagrasses and resident birds.
Wolfe's Neck State Park – Situated in Freeport, Wolfe's Neck State Park features a walk through coniferous pines to a rocky beach.

Bradbury Mountain – Stunning mountain trails offer an easy walk to rewarding views. Bring your binoculars to go birding and look for seasonal migrating fowl.
Call in advance before you go in case park hours may have changed or temporary closures are in effect.
Hit the Water in Southern Maine
Chartering a boat where a captain takes you out on the sea isn't the only way to fish in Southern Maine. You can also go saltwater fishing or surfcasting along the beach, rocks, and piers throughout coastal Maine. You can learn more about rules and regulations for fishing in Maine here.
Kayaking is also a popular past time in Maine. If you're practicing social distancing, you can ask about virtually renting the kayak and picking it up on your own. Local outfitters like Fun and the Sun Rentals can provide more information on routes and maps. Or bring your own gear and head out for an adventure at spots like:
Ogunquit's Tidal River
Goose Rocks Beach
Cape Porpoise Harbor
Rachel Carson Wildlife Refuge
Kennebunk River
Whether you want to try seasonal stand-up paddle boarding or canoeing, there's something for everyone in coastal Maine.
Grab Some Take-Out or Cook Up a Masterpiece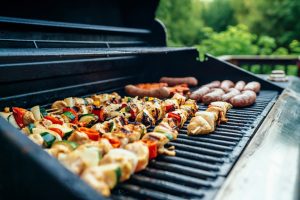 Even during times of social distancing, Maine restaurants are still offering take-out, delivery, and curbside pick-up. If you're staying in Old Orchard Beach, support a local restaurant listed in the Chamber of Commerce. You'll be giving back to the Maine community while savoring your favorite meals and treats.
Grocery stores are still open, leaving visitors with plenty of options to cook-up a masterpiece. Look for lobsters, shrimp, steaks, and other indulgences to throw on the grill for a sunset dinner. There are also food delivery options or curbside pickup for hungry visitors. However, call in advance before you head out to a state park with a picnic. Due to overcrowding, some coastal state parks are closed temporarily.
You don't need to be facing a pandemic to enjoy some quiet time in Maine. Whether you're looking to escape the grind or your everyday routine, head to Southern Maine for a home away from home getaway. Ready to book a Maine vacation rental? Browse our selection of vacation homes and get in touch!